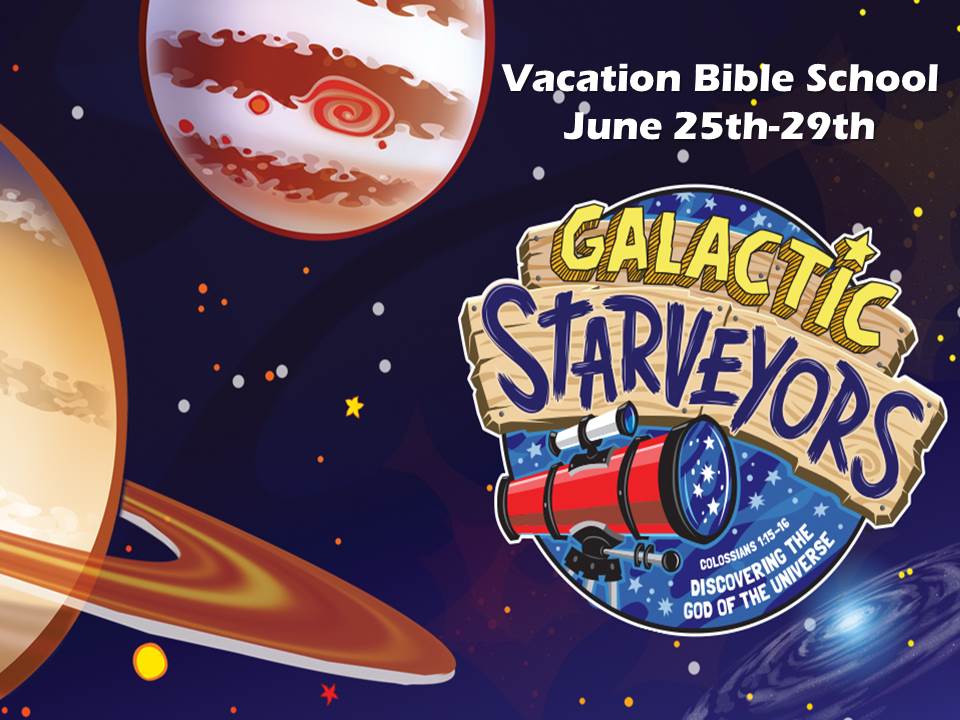 This year our Vacation Bible School has us searching the stars! "Galactic Starveyors" reminds us that the God who created everything there is—the knowable and the unknowable, the visible and the invisible—wants a relationship with us! Join us for crafts, music, missions, activities and more!
Join us June 25th-29th
Sunday: 9:45 a.m. and 6:00 p.m. – 8:00 p.m.
Monday – Thursday: 6:00 p.m. – 8:00 p.m.
Click here for online registration:

https://kideventpro.lifeway.com/myChurch/?id=38524